My name is Jarda Zaoral and I am a full time photographer based in Stockholm but travelling for work all around the world. I am shooting all weddings, interiors, for businesses and events . However, my biggest passion is landscape photography and adventure photography. Besides the offers for families and businesses, I am also organizing workshops and I sell large scale prints as decoration for homes, cafés, hotels and other companies. From time to time you can also see me at various exhibitions or presentations.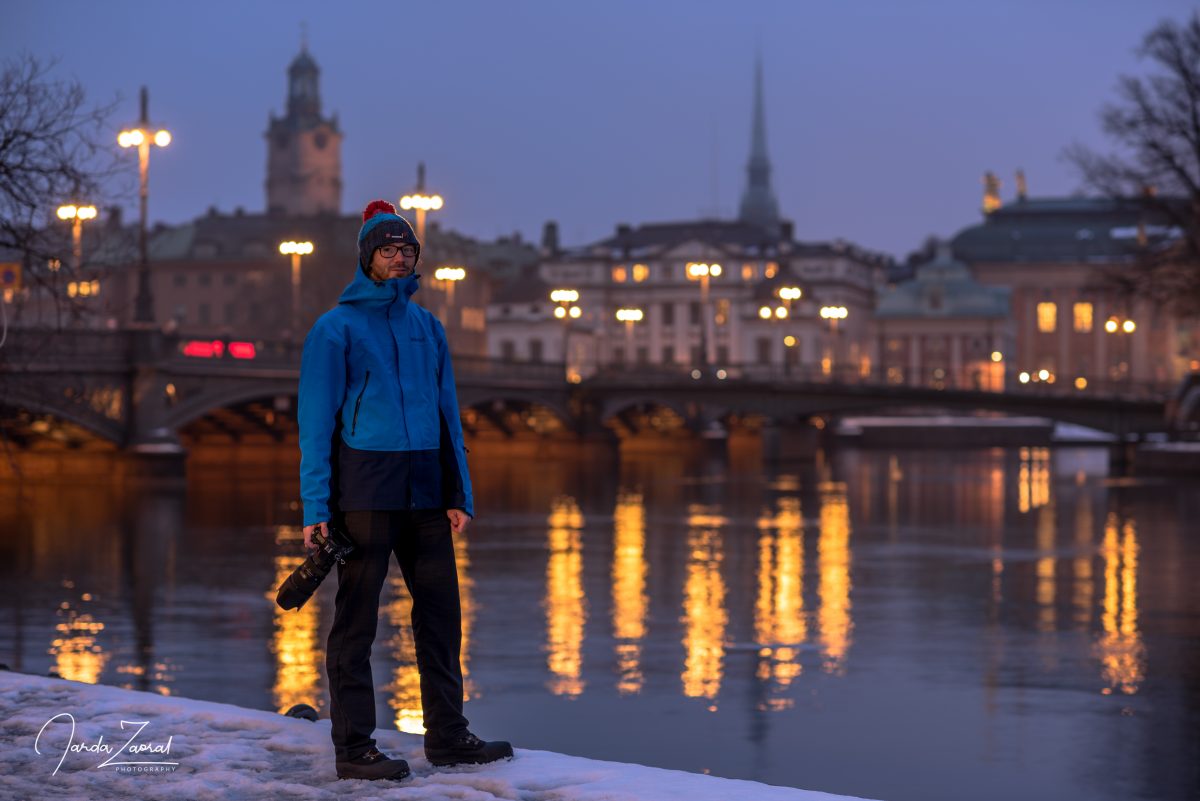 I am  still business graduate living in Stockholm. I started to work as a consultant and I could have a convenient business career. The problem is that I fell for photography.
Since I left the office a lot happened. I managed a large expedition called EU Peaks during which I became the fastest to climb the highest mountain of each European countries. I have worked for large clients such as AirBnb, photo shot number of weddings and events.
I learnt a lot by following countless tutorials and reading photography books but mostly I learn through trial and error when photographing in the terrain.
I love capturing both the purity of our beautiful planet as well as people and I am happiest to photograph the combination: people on adventure trips, weddings, children, couples, people at work etc.. I am not much fan of photographing in studios. I prefer taking pictures in a natural atmosphere where people feel at ease.
At the moment, I am organizing the photo workshops to my favorite place I visited so far (Lofoten islands, Norway). In the future, I am planning to place tutorials on my website to improve your own photos.
Are you interested in my work? As I say: "A picture is worth a thousand words" so instead of reading more rather check out my portfolio here on my website.
If you are interested in a photo session with me, are interested in a photo trip or simply have any other question, please send me an email. I'll get back to you soon. You can also follow me on  Facebook or Instagram.